Emergency Locksmith in Manchester
Locked out? For a reliable, 24/7 emergency locksmith in Manchester and the Greater Manchester area, call M18 Manchester Locksmiths now or go to our home page for more information. We offer highly competitive rates.
Because we've been addressing the needs of clients for so long, you may put your trust in us. Our locksmiths are dedicated to providing the best service in the area. Manchester's 24-hour locksmith service is provided seven days a week.
We're here to assist you in getting back in when you are locked out. A simple phone call will bring our professionals to your home. As a small business ourselves, we understand the value of your time and your security. So you may rest assured that our emergency locksmiths are available 24/7.
M18 Manchester Locksmith is dedicated to providing you with a reliable, fast, and trustworthy locksmith service. M18 Manchester Locksmith also provides a professional business/commercial locksmith service to hotels, bars, restaurants, and offices in Manchester.
Lockout Services for Homes and Businesses
We'll help you regain access as soon as possible. Just call M18 Manchester Locksmith, as we are always available to assist you if you are locked out of your home or office. Need quick access to your house or property? Our team of skilled professionals is here to assist you.
Emergency lockout situations include:
Malfunctioning digital and smart locks
Broken or snapped keys
Worn and frozen locks
Failed sliding doors and locks
Unable to gain access to your safe
Many people are worried about damaging their locks, doors, or safes when trying to unlock them in unconventional ways. Whatever your security system is, M18 Manchester Locksmith can help you get back into your home or office quickly so you can resume your plans that were disrupted.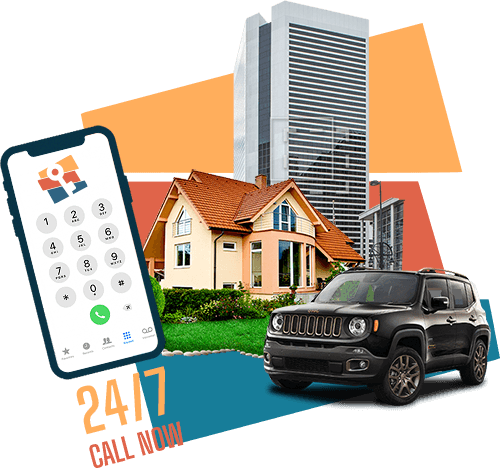 M18 Manchester Locksmith for your company's operations
M18 Manchester Locksmith can provide the following:
24-hour Emergency Service

We understand how frustrating it is to get locked out of your home or automobile unexpectedly. Our Manchester locksmiths are on call 24 hours a day, seven days a week. We will not keep you waiting when you are locked out. Providing locksmith services for many years in Manchester and the surrounding areas has made us a favourite among residents and businesses alike. M18 Manchester Locksmith is a long-standing Manchester locksmith firm. We can handle any locksmith work since we are trained and experienced. M18 Manchester Locksmith is your go-to locksmith in Greater Manchester. Our service area spans the whole city and its environs.

Digital Door Locks

Because of the large number of people entering and exiting the property on any given day, it is impractical to distribute keys or cards. Instead, digital door locks in Manchester provide a simple, economical, and highly effective security solution. Instead, a code used by authorized workers is all that is required to get admittance.

Lock Upgrades

Many people worry about unwanted visitors to their businesses and homes. You want to feel safe, and having the best locks fitted helps. Even the greatest locks can have their security compromised by a shoddy installation. M18 Manchester Locksmith is your best bet when it comes to lock improvements in Manchester.

Emergency Locksmith Service

In the past, we've been able to meet the needs of many of our customers. We're sure we can do the same for you. Our team are hardworking and dedicated to providing one of the best locksmith services in the area. At any time of the day or night, our emergency locksmith in Manchester is ready to help and take care of all your security needs. We're ready to help you with anything from getting locked out to making new keys. We can come to your home to give you a helping hand with any locksmith issues. And we are one call away from you to save your day. We know how important it is to have a safe place to work. If you have an emergency, our emergency locksmiths will be there to help at any time, giving you peace of mind.

UPVC Door Locks

UPVC window and door lock repairs and replacements are handled by no one better than by M18 Manchester Locksmith. All sorts of multipoint locking systems can be repaired or replaced by us, Manchester's leading uPVC door and lock specialists. Call M18 Manchester Locksmith today if you have a stuck or obstinate uPVC door or lock. All of our services are backed by a warranty, and our specialists are available to assist you at any time. Your doors, locks, and windows will be in good hands if you hire us.
Contact M18 Manchester Locksmith
We can assist you if you require an emergency locksmith. Please contact us immediately if you are locked out of your home, have lost your keys, experiencing difficulties locking your doors, or require assistance with a broken window. Twenty-four hours a day, seven days a week, our locksmith services are here for the people of Manchester and the surrounding areas.