Locksmith In Manchester
At M18 Manchester Locksmith we get called out to deal with emergency locksmith crises regularly and they can happen 24 hours a day. It can happen to anyone. The door closes behind you and locks your key inside, you accidentally leave your keys in the boot while loading the shopping or the cold weather can get your door out of shape and damage the lock. But don't worry! Help is near.
If you need a locksmith in Manchester then give us a call. We provide residential, business, commercial and auto locksmith services. We can help fix, fit or upgrade your uPVC and aluminium frame window and door locks. We can install mortice locks to fit insurance requirements for BS3621 standards. If you're in the Greater Manchester area and find yourself needing a locksmith, we are the team to call!
We do our best to solve our clients' lock and key problems as fast as possible and in the most professional manner.
Our biggest advantages over our competitors in Manchester are our:
Fast response time 24 hours a day, 7 days a week.
Hugely competitive pricing - at M18 Manchester Locksmith, we don't charge call-out fees and will happily give you a free price estimate over the phone.
Professionalism - we strive to maintain the highest standards of locksmithing, regularly updating our locksmith training and using the most up-to-date locksmith techniques and tools.
Friendliness - We happen to love our work. Every customer is someone whose day can be made better and we feel very lucky every time we can do this.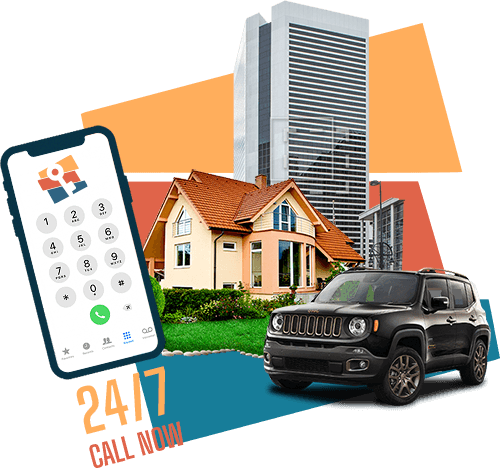 What's it like being a locksmith?
It's time for an update and since we often get asked about our work while out and about in Manchester here's a brief answer. Well, at the moment we're enjoying the dry spell as a lot of our work is outdoors getting our customers back indoors! It's part of a locksmith's job description to get wet! This morning we were busy with 3 lock changes in Gorton for a young family moving into their new house. Smart move to change the locks in your new property of course.
About M18 Manchester Locksmith
From Manchester City Centre to Stockport, Trafford, Wigan, Bury or any other part of Greater Manchester, M18 Manchester Locksmith is mobile, ready and able to come to your rescue.
We Provide:
24 hour emergency services for lock outs, burglary repairs and emergency lock changes.
Home security services including lock replacement, door opening, lock picking, home security assessments and advice on how to upgrade your current levels of protection and deterrence.
Commercial locksmith services such as high security lock installation, digital lock fitting and master key systems.
Car lockout assistance.
Call 0161 870 6530 for professional work by experienced and well-trained locksmiths in Manchester. For us, prompt response and top-quality service is our way of keeping client satisfaction rates at 100%!
How To Stay Secure
Our team at M18 Manchester Locksmith would like to offer some advice on protecting your home. If you've got the game on in the living room with the TV blaring make sure that the rest of the house is secure - that you've locked the front door and have closed the windows in any unoccupied rooms. A significant proportion of all burglaries are just opportunistic - where thieves spot an open window or unlocked door and are in and out in a matter of a few minutes or even seconds. In fact, many times a burglar will see something on display such as a laptop or tablet and just grab that. Make especially sure that your car keys are kept out of sight. Never leave them on display or somewhere they can be easily snatched like on the kitchen table by the open back door or hanging up near the unlocked front door. If, like many, you are moving house, give us a call and we can explain how to secure your new home.
If, like many, you are moving house during the summer months give us a call and we can explain how to secure your new home. The top priority would be to change or rekey the existing locks as you can never be sure who has had access to the keys in the past and who may have a copy of the keys to your home. We can also perform a security check on the property to see if your locks are up to British Standards and meet your insurance policy requirements. We'll check for soft points like window locks, weak door frames and door panels and more.